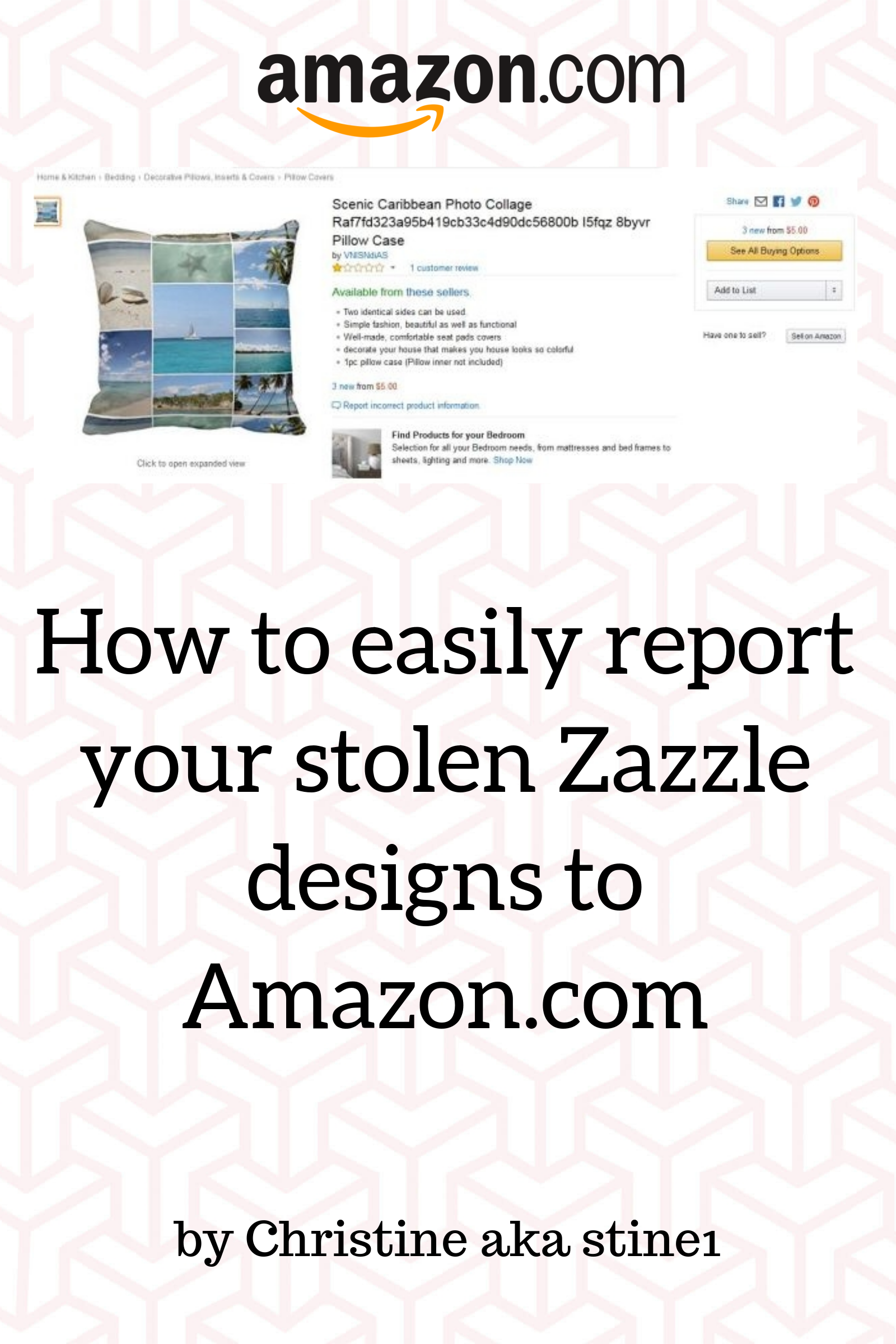 Are you a designer on Zazzle, Society6, Cafepress, Design by Humans or any other print on demand shops and a victim of blatant (often Chinese) copycats who sell cheap items with your original designs on Amazon.com? Many of us are affected – if not most! It happens with our most popular designs and our least popular designs alike. Anyone can be their victim and Amazon does little to help us.
Society6 and Cafepress do nothing to help us either. As far as I know, Zazzle is the only print-on-demand website that really cares and tries to help their designers with more than useless watermarks. They have understood that these cheap (and I mean CHEAP in both quality and price) copies also hurt Zazzle's reputation and earnings. We are not alone in this battle! Zazzle has even managed to make the process of reporting copied designs a bit easier for us, there is no need to repeatedly fill out Amazon.com's online form over and over again.
I am writing this manual on how to find unwanted copies, how to easily report those copies and what else there is to do so that you can fight back. Be warned, it will be tedious and annoying – even with an easy process like this. You might even cry because it seems to be impossible to solve this but do remember: The worst is to not even try it!
Buy it on Smashwords in all kinds of formats (even PDF!) or directly on Amazon.com.